SAN JUAN (November 19, 2008) – America Developing Smiles celebrated its 2nd anniversary at the 2008 'Seeds of Hope' activity, a fashion day and bazaar in Acquamarina, Condado. The activity featured well-known Miami designers, Victoria López Castro with her new collection of blouses and Sazzing Jewelry Designs with an informal fashion show. Some 15 Puerto Rican merchants also joined the exhibiting group.
The event was attended by about 80 people who gathered in this luxury beachfront condominium in the heart of Condado. In the event, he sought to continue supporting the educational scholarship program that the organization has with the Auxiliadora School of Villa Palmeras-Barrio Obrero, where the Salesian Ladies provide their support, and the institution Los Hijos de Don Bosco in Barrio Obrero. "With our efforts we want to cooperate with existing educational institutions that provide a solid religious teaching and that seek to promote values ​​in society seeking to create better citizens and families for the future," says Mariangel González, President of America Developing Smiles of Puerto Rico.
The activity seeks to collect funds for the centers of the Association of Salesian Ladies in Puerto Rico. Currently, these have two autonomous centers duly registered and recognized by the Department of State of the Commonwealth of Puerto Rico with community social work in Orocovis and Barrio Obrero.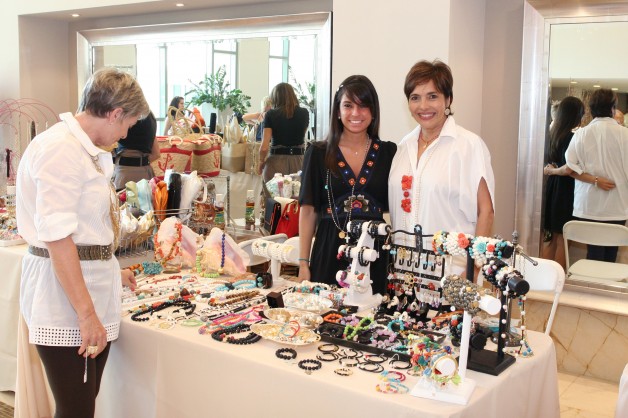 Semillas de Esperanza Bazar at Aquamarina