Seeds of Hope 2010, supports needy children of Barrio Obrero
San Juan, PR-April 29, 2010 America Developing Smiles from PR celebrated "Semillas de Esperanza" , a day of fashion and home, among friends, culinary delicacies, musical entertainment, and a cocktail at the Condominium Gallery Plaza, in Santurce. The activity was very well attended with more than 30 participating merchants and an attendance of 80 women.
This is part of one of the initiatives that America Developing Smiles carries out in Puerto Rico to raise funds and support its educational work for underprivileged children of the Maria Auxiliadora school in Villa Palmeras.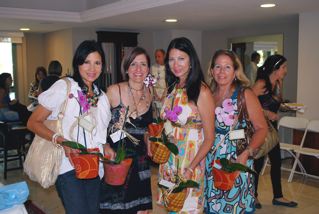 Seeds of Hope at Gallery Plaza